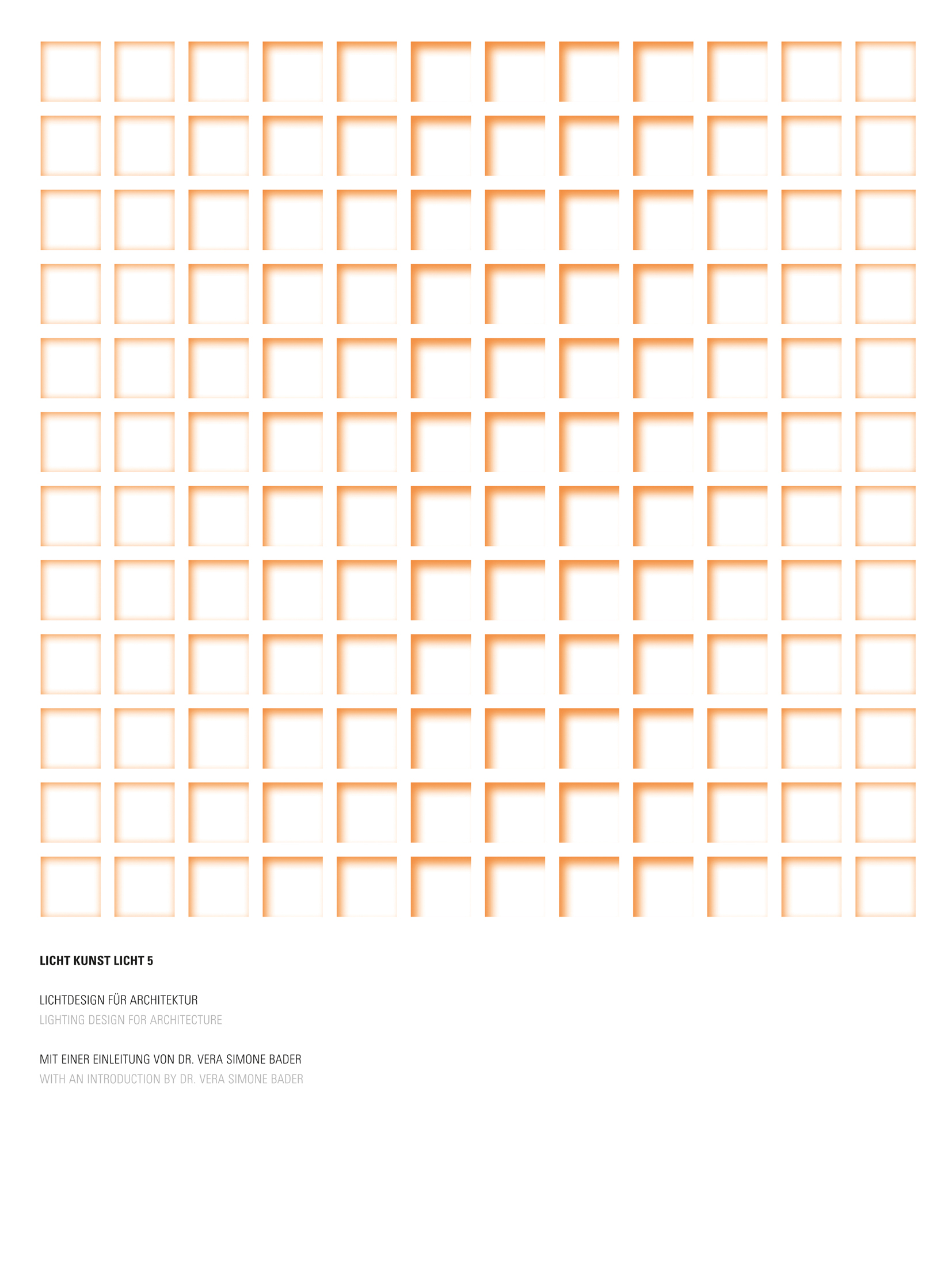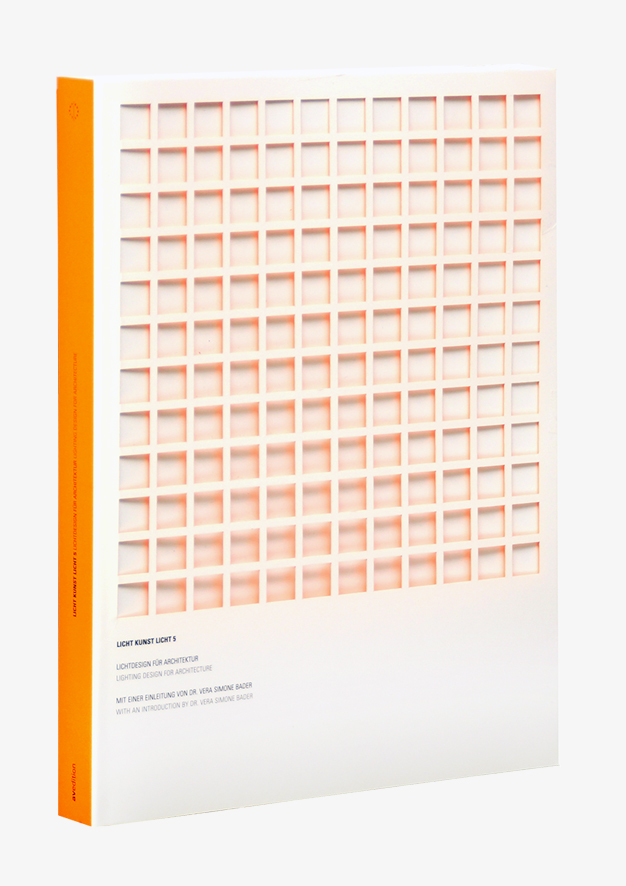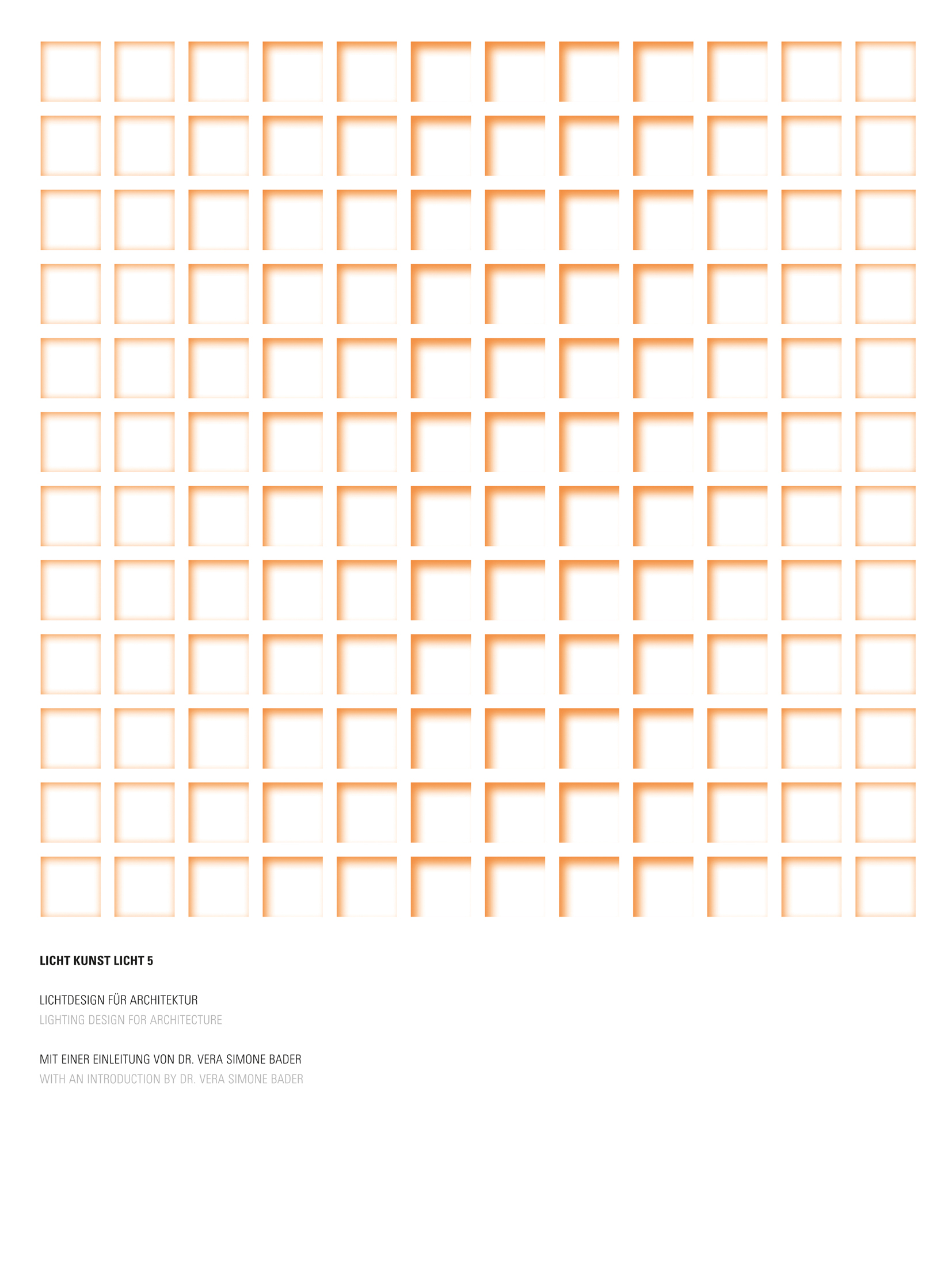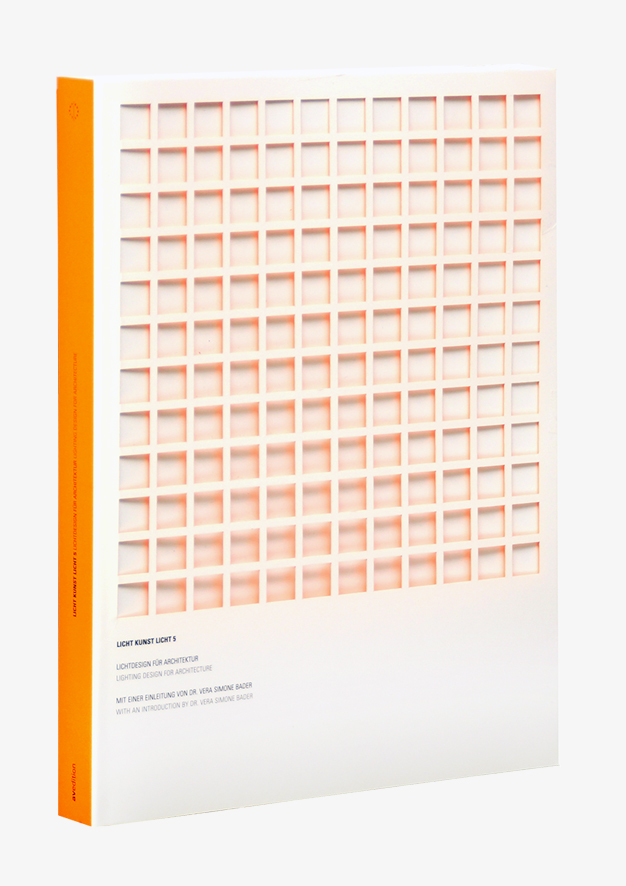 Available, delivery time 1-3 days
Language: German / English
Year of publication: 2021
Pages: 340
Cover: Softcover with flaps
Illustrations: 270 photos and plans
Dimensions: 24 × 32 cm / 9.4 x 12.6 in
Product information "Licht Kunst Licht 5"
Lighting Design for Architecture


Licht Kunst Licht is an international lighting design office with locations in Bonn, Berlin, Barcelona and Bangalore. More than 30 employees work on a diverse portfolio of projects, including mixed-use, office buildings, museums, governmental buildings, traffic and transportation projects, retail and hospitality projects as well as exterior and landscape masterplans. With over 800 completed projects, many of which have been honoured with the most prestigious awards and appreciations, Licht Kunst Licht is one of the world's most successful specialists in lighting design.
The publication is a display of their expertise through a select compilation of projects such as the Oscar Niemeyer Sphere in Leipzig, the National Museum of Qatar, or the Baden-Württemberg State Parliament in Stuttgart.

Search Inside on ISSUU.com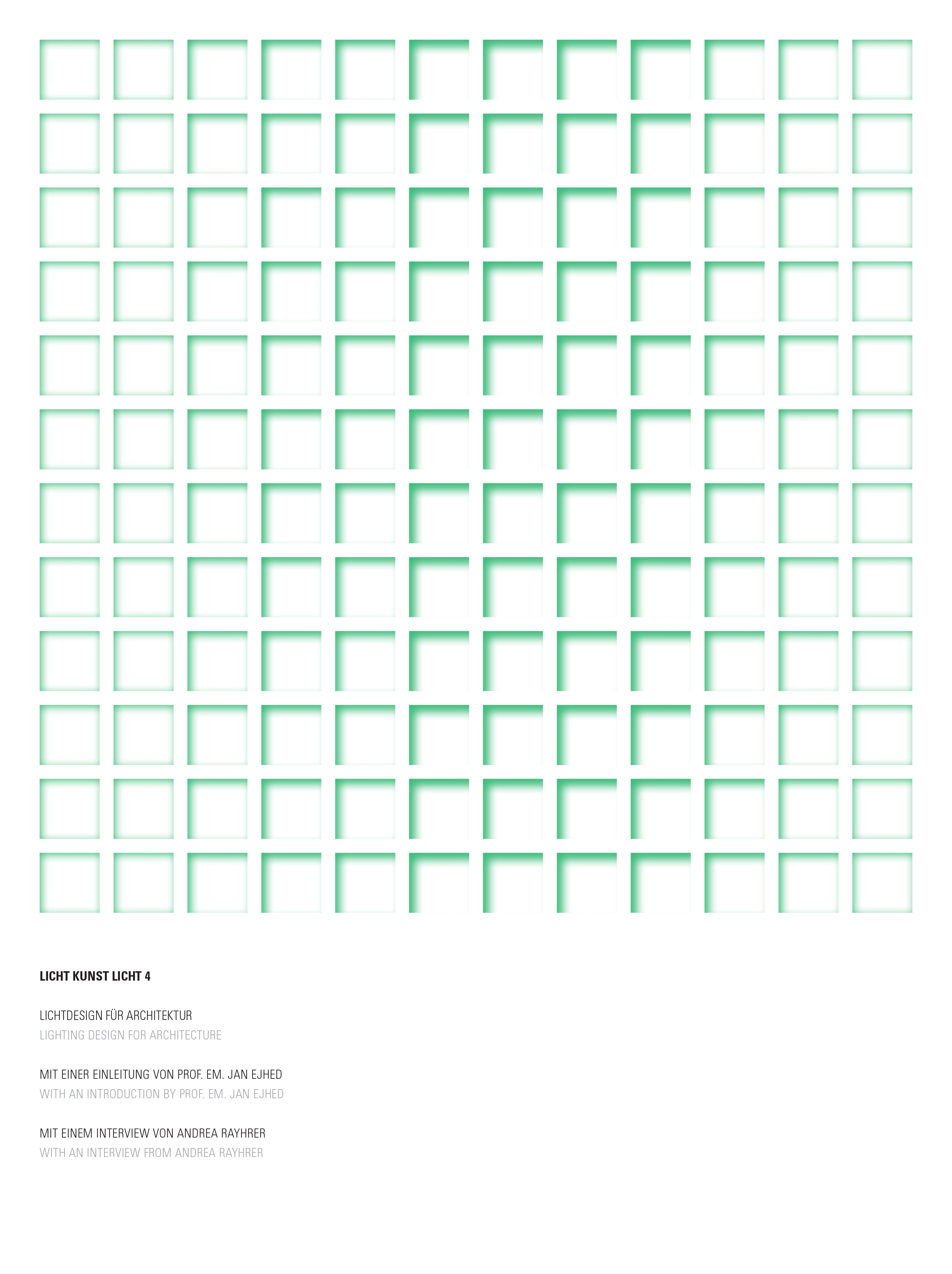 Licht Kunst Licht 4
Lighting Design for ArchitectureThe office Licht Kunst Licht was founded in 1991 by Andreas Schulz at two locations simultaneously, Bonn and Berlin. Today 26 employees work in the fields of office and administrative buildings, museums and cultural buildings, representative buildings, government projects, transport infrastructure, shopping centres, hotels and gastronomy, outdoor projects and private construction projects.17 selected projects show the scope of this office presented with more than 60 international awards. They include the Städel Museum in Frankfurt am Main, the ThyssenKrupp Quarter in Essen and the New Gallery in Kassel.Search inside on ISSUU.com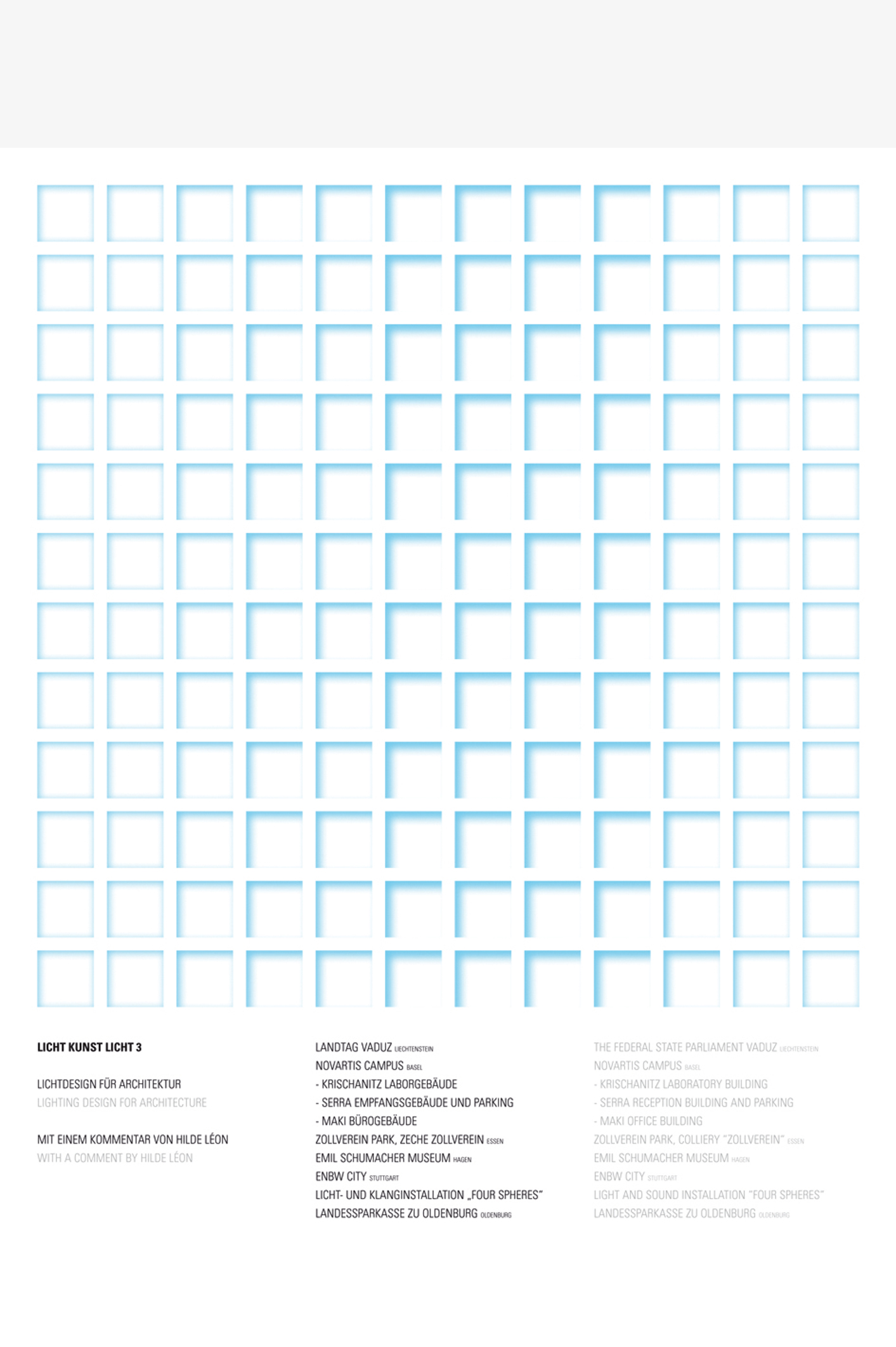 Licht Kunst Licht 3
Outstanding lighting designs and concepts Third monograph of the successful lighting design office Collaboration with worldwide renowned architects: Serra, Maki, Krischanitz, Hopkins Licht Kunst Licht was founded in 1991 by Andreas Schulz in Bonn and Berlin, Germany. Currently 25 employees with various backgrounds such as architecture, design, scenography and electrical engineering are working on various projects of renowned architects worldwide. Having been decorated with numerous international awards, the office features a portfolio spanning the architectural gamut from museums to administration buildings. The book series, launched in 2005, will be continued by the monograph "Licht Kunst Licht 3". Selected recent projects which have been carried out with internationally renowned architects show the office's spectrum. The emerging building projects on the Novartis Campus Basle of Maki, Krischanitz and Serra are presented as well as the Shin Marunouchi Building in Tokyo or the Zollverein Park in Essen.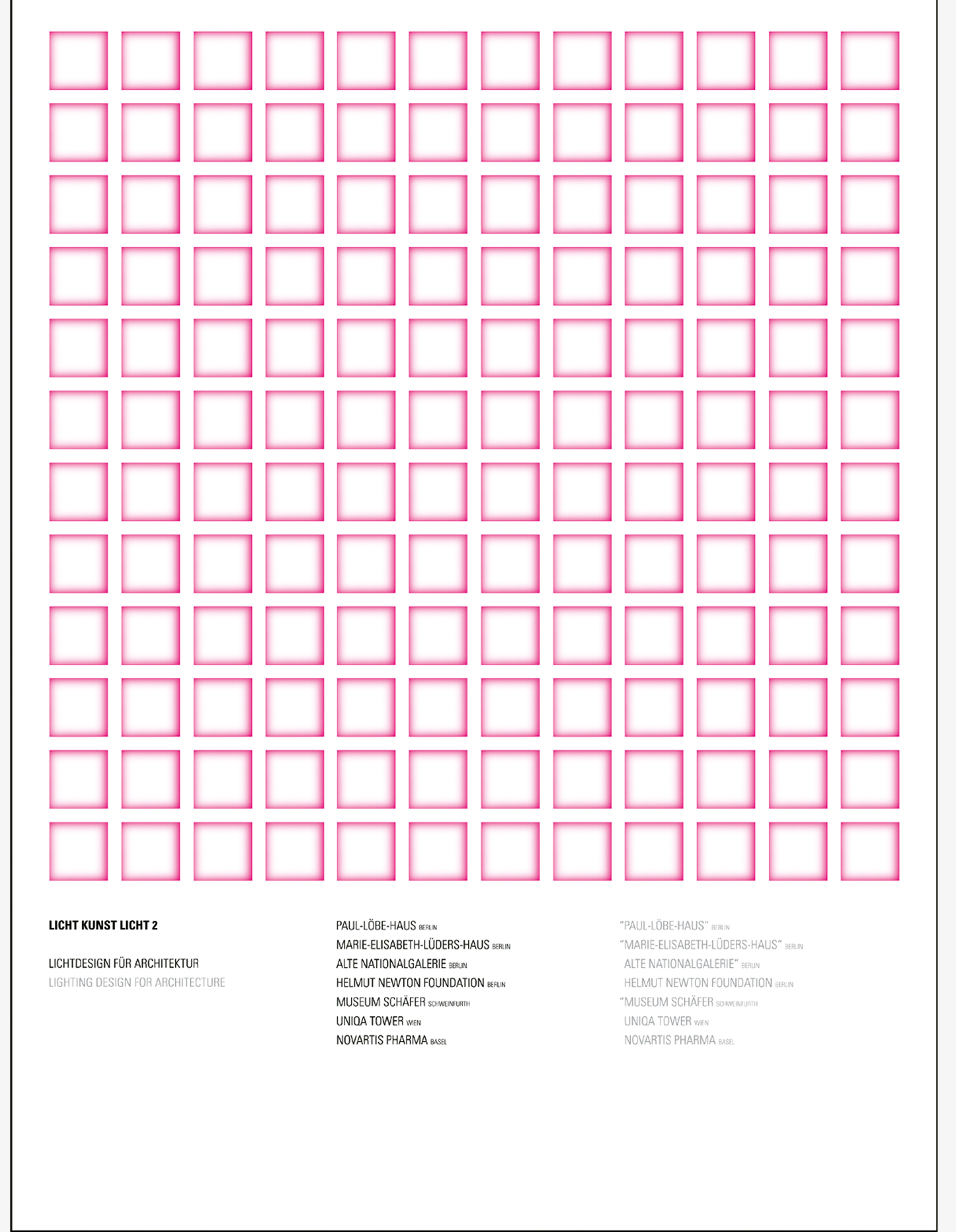 Licht Kunst Licht 2
Filling architecture with light, staging buildings, generating spatial atmosphere: with undogmatic and flexible solutions the lighting design office Licht Kunst Licht in Berlin, founded by Andreas Schulz in 1992, develops lighting scenographies for museums, administrative and public buildings and private residences.This monograph presents recent major projects like the Marie-Elisabeth-Lüders-Haus in Berlin, the Uniqa Tower in Vienna or Novartis Pharma in Basle. Despite the large variety of design tasks the interdisciplinary team of lighting designers, architects, designers and electrical engineers remain consistent in their concept and approach: the complex interaction of lighting effects, rather than the formal celebration of a luminaire object, is at the centre of all planning considerations.