Brand Experience & Trade Fair Design Annual 2022/23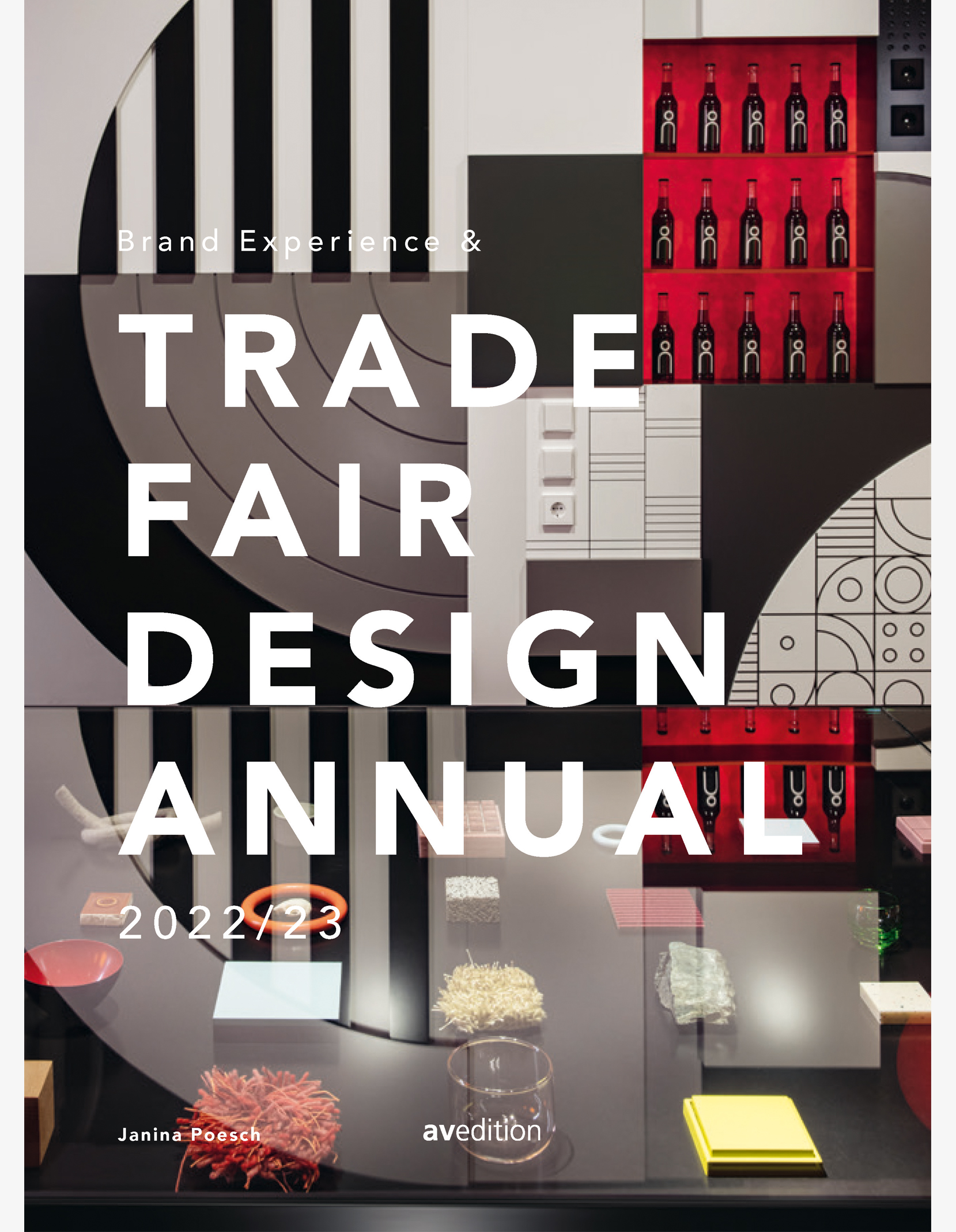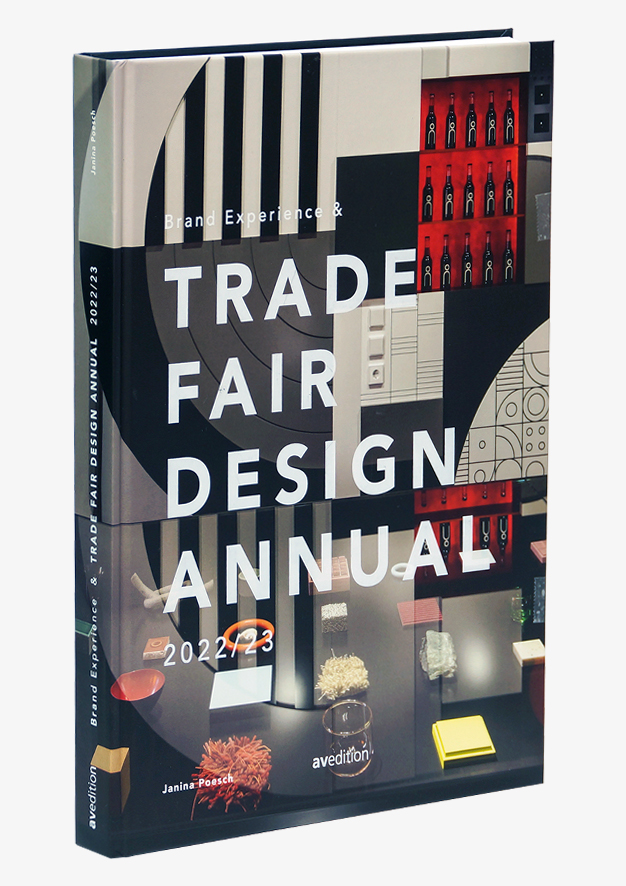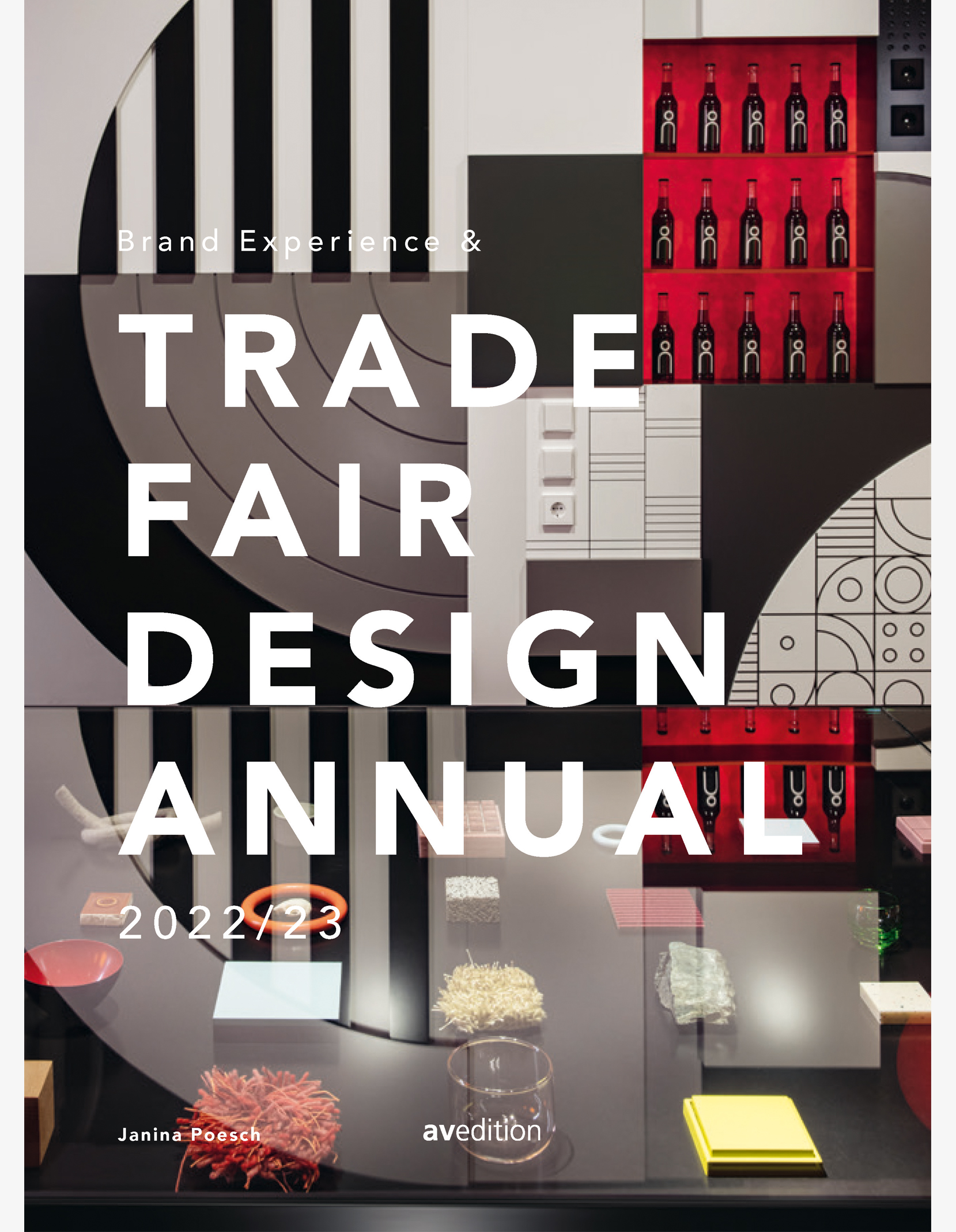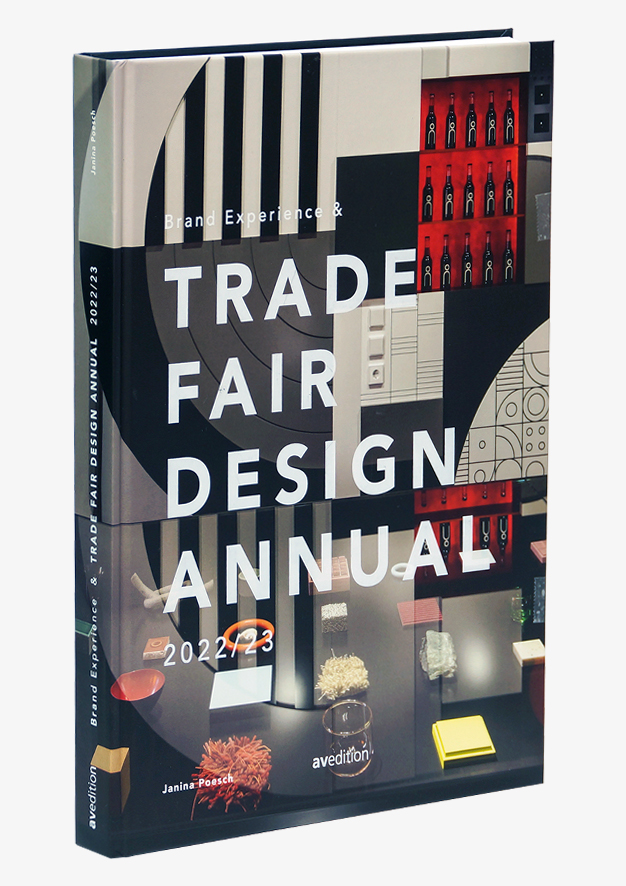 Language: German / English
Year of publication: 2022
Pages: 272
Cover: Hardcover
Illustrations: Approx. 400 photos and plans
Dimensions: 9 × 12.2 in
Press text: Download
Product information "Brand Experience & Trade Fair Design Annual 2022/23"
It is definite: The trade fair is not dead, the trade fair is changing! And, going forward, this will not be the last time it has to adjust with agility to new circumstances. Designers will need to analyze the qualities of space again more closely – be it the physical space or the digital space: Space should be staged and designed so as to support communication, facilitate encounter and experience, create an immersive effect and, of course, provide content which adds value.
But this also means that communication strategies need to be fixed beforehand, particularly if the focus is on positions and visions rather than products as in the past. It will be about connecting people with brands on many different levels in order to shape the future together.
The standard reference work in the trade fair design world.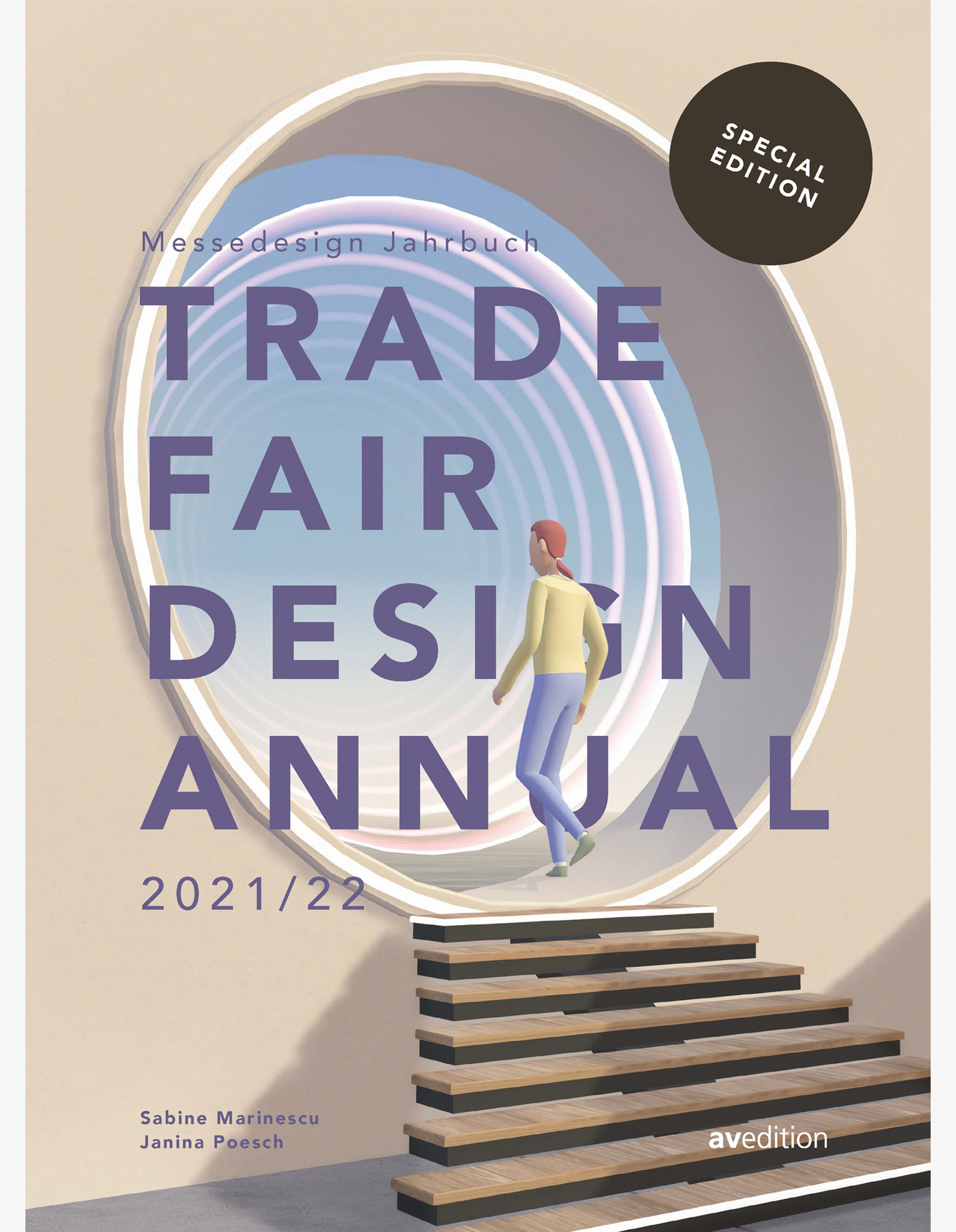 Trade Fair Design Annual 2021/22 Special Edition
"We need new concepts for trade fairs as places of chance encounters. This might also be showrooms and brand worlds in places where people and ideas converge. What we need are open forums for critical and competent dialogue." You will find lots of demands like this one expressed by Ranger Design in this special edition: The industry has given us an outlook of the near future and shows what they have achieved in the last few months, where they had to find alternatives, what new concepts evolved and how the trade fair format has changed in recent months (centuries).Sabine Marinescu and Janina Poesch are both architects, journalists and founders of PLOT – the network in the field of spatial staging. Since 2008 they have been publishing their own print and online magazines and reference books about scenography.The standard reference work in the trade fair design world.Search inside on ISSUU.com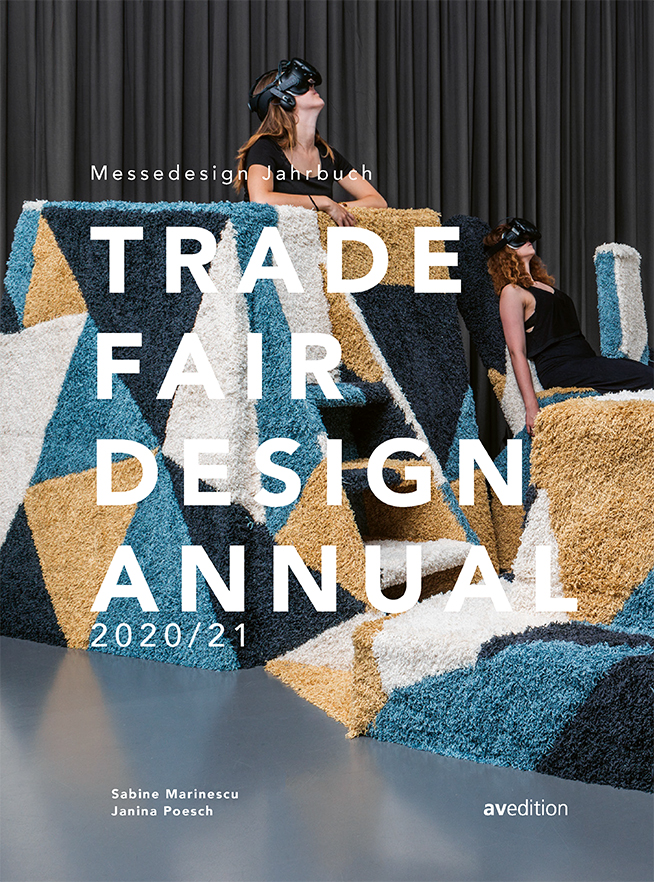 Trade Fair Design Annual 2020/21
Until spring 2020 the trade fair sector was still boasting: "You can't email a handshake!" Then corona came along and everything was turned upside down: exhibitions were postponed, cancelled or relocated into digital space. It also brought forth new concepts with which we had not reckoned a couple of years ago: virtual twins, AR or VR walk-through stands, online exhibitions with new meeting formats, or quite different ideas that are currently turning the sector upside down, providing new impetuses and making the trade fair a place as we have never known it before. The new Trade Fair Design Annual presents not only the most exciting exhibition settings of the previous year but also entices us into virtual space. Sabine Marinescu and Janina Poesch are both architects, journalists and founders of PLOT – the network in the area of spatial installations. Since 2008 they have been publishing print and online magazines as well as reference books in the wide field of scenography.#designbooks: Book introduction with Sabine Marinescu and Janina Poesch on YouTube (German only)#designbooks: Interview with the editors on YouTube (German only)Search inside on ISSUU.com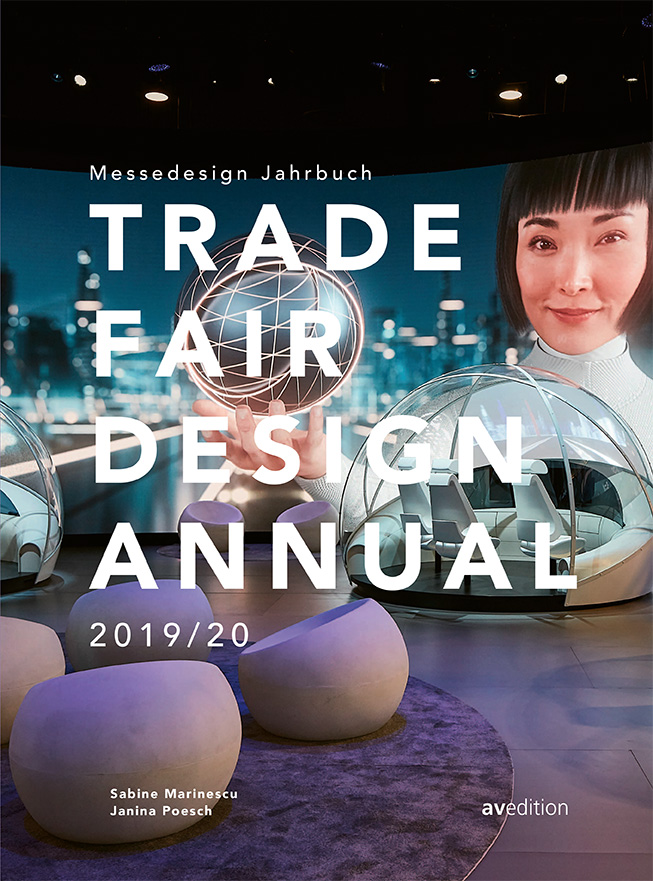 Trade Fair Design Annual 2019/20
So-called instagrammability has long become part of our communication policy – has the design of trade fair stands also changed as a consequence? Is the presentation's focus no longer the product but rather the potential customer and their interaction? How important are live experiences in order to draw the full attention of visitors? What effect does this have on the communication strategy and on the spatial design? These are questions pursued by the new Trade Fair Design Annual with 60 exceptional examples. Sabine Marinescu and Janina Poesch are both architects, journalists and founders of PLOT – the network in the field of spatial staging. Since 2008 they have been publishing their own print and online magazines and reference books about scenography. The standard reference work in the trade fair design world. Search inside on ISSUU.com