Münchner Volkstheater – Lederer Ragnarsdóttir Oei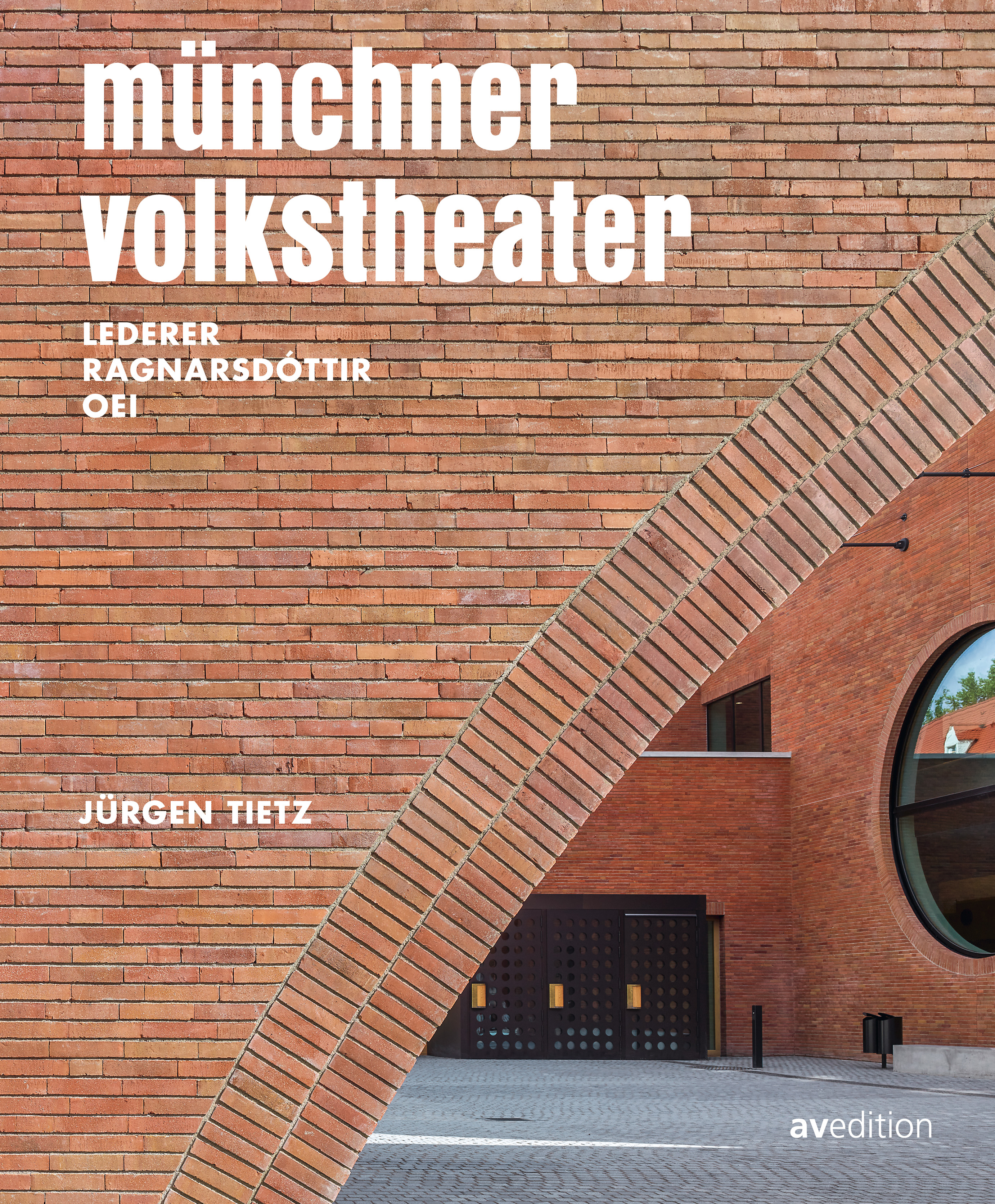 Available, delivery time Lieferbar ab Oktober 2021
Language: German / English
Year of publication: 2021
Pages: 152
Cover: Hardcover with linen, stamping and bookmark
Illustrations: 120 photos and plans
Dimensions: 22,5 x 27,8 cm / 8.9 x 10.9 in
Product information "Münchner Volkstheater – Lederer Ragnarsdóttir Oei"
How do you actually build a people's theater? As simple as necessary, so as not to cause any fear about entering in the audience, and as chic as possible, because theater is not only about staging on stage. This is the answer of the architectural firm Lederer, Ragnarsdóttir, Oei (Stuttgart) and the construction company Reisch (Bad Saulgau). Their Munich Volkstheater presents itself as a powerfully poetic brick building that is in dialogue with the old buildings of the former Munich cattle yard and gives the neighborhood an important cultural impulse.
LRO Lederer, Ragnarsdóttir, Oei Architekten was founded in 1979 and currently employs around 50 people. Arno Lederer, born 1947, Prof., studied architecture in Stuttgart from 1970 to 1976. Worked in the architectural offices of Ernst Gisel and Berger Hauser Oed. 1979 independent architect, office partners: 1985 Jórunn Ragnarsdóttir, 1990 Marc Oei. Professor of Construction and Design at the Stuttgart University of Applied Sciences, of Building Construction and Design at the University of Karlsruhe and Head of Institute for Public Building and Design at the University of Stuttgart.