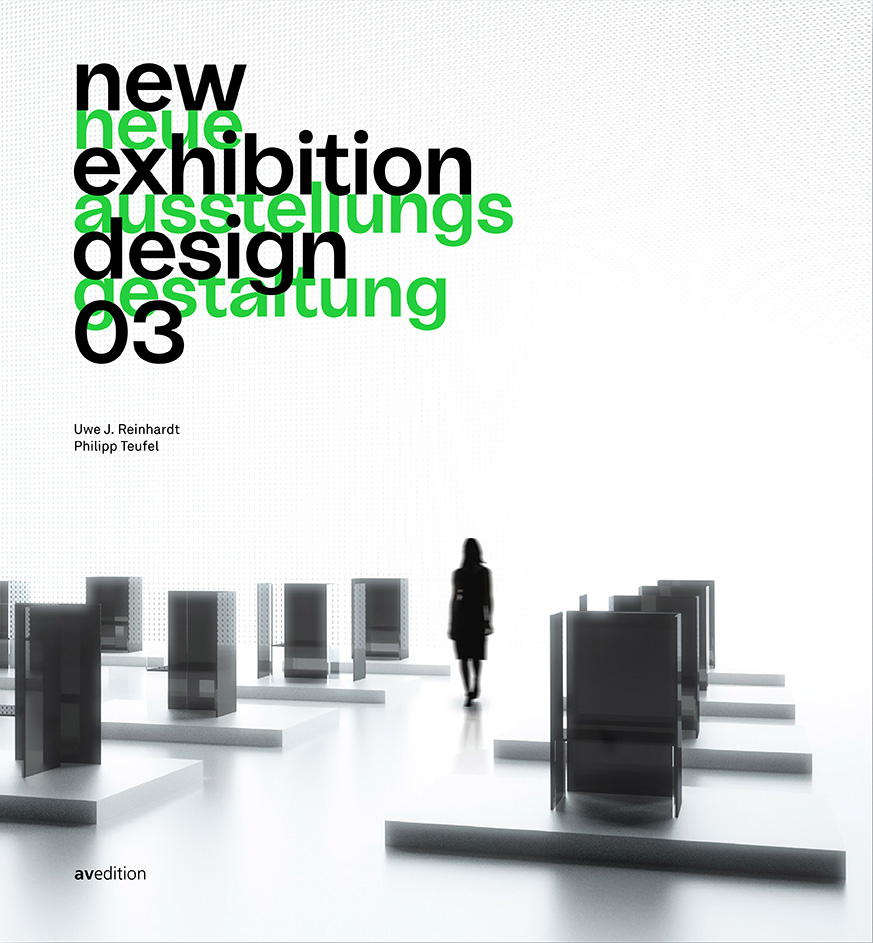 new exhibition design 03
The new edition of this successful series presents the status quo in exhibition design and scenography with over 110 projects and 15 interviews. The focus is on current trends and corresponding methods, renowned firms, exceptional designers and curators. The manifesto "Indian method – design in difficult times" takes a stand regarding the current social and political discourse and opens up new strategies for poetic spaces. The editors: Prof. Uwe J. Reinhardt, M.A., is a cultural scientist, journalist, exhibition maker, since 2005 professor of text/verbal communication at the Design department of Peter Behrens School of Arts at the Hochschule Düsseldorf and teaches together with Philipp Teufel, director at the edi – Exhibition Design Institute. Teufel is a communication designer and teaches as a professor in the fields of Exhibition Design, Retail Design and 3D Communication. 2012−2016 he was the artistic consultant for the exhibition design of the Humboldt Forum at Berliner Schloss, together with Ralph Appelbaum Associates. 110 projects by Atelier Brückner to C&G Partners, Kossman.dejong, Holzer Kobler, Ralph Appelbaum and Sagmeister & Walsh to Hans Dieter Schaal and Tokujin Yoshioka 15 interviews with leading designers and cur ators about current trends and challenges.#designbooks: Prof. Uwe J. Reinhardt interviewed by Dr. Petra Kiedaisch on YouTube (German only)#designbooks: Book presentation by Prof. Uwe J. Reinhardt on YouTube (German only)Search inside on ISSUU.com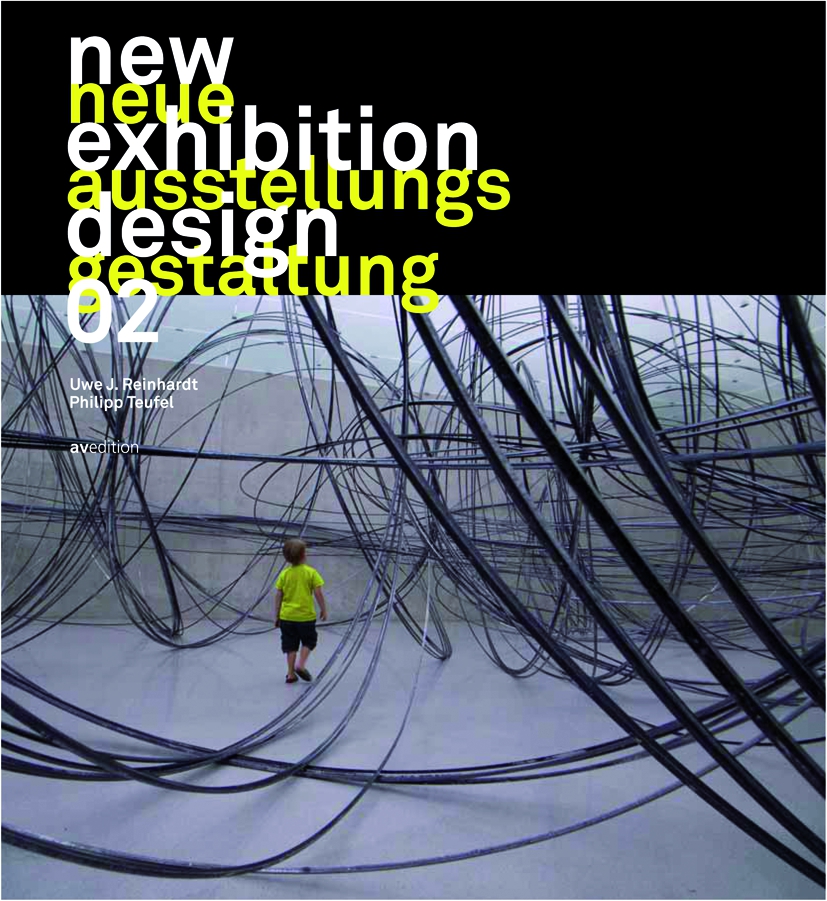 New Exhibition Design 02
• New volume in the successful series "New Exhibition Design" • More than 100 outstanding exhibitions worldwide • Project descriptions, photos, plans and data • Gives an outlook on the "Museum 3.0" The book offers an up-to-date and comprehensive insight into state-of-the-art design and planning of exhibitions by presenting more than 100 project examples of renowned international designers from Germany to Korea, from Japan to the USA and Canada, from Norway to Italy. The many photos, plans and project data provide in-depth information about these projects, all of them extraordinary in terms of design and content and on the cutting edge of technological and social innovation. The selected projects are grouped in the following areas: exhibition (temporary), museum (permanent exhibitions), Expo, brand museums and centres, showrooms and shops, experiments, art and public space. The book also presents particularly innovative student projects. Philipp Teufel and Uwe J. Reinhardt are professors of Communication Design and of Text/Verbal Communication at the University of Applied Sciences Düsseldorf, with the main focus on museums and exhibitions.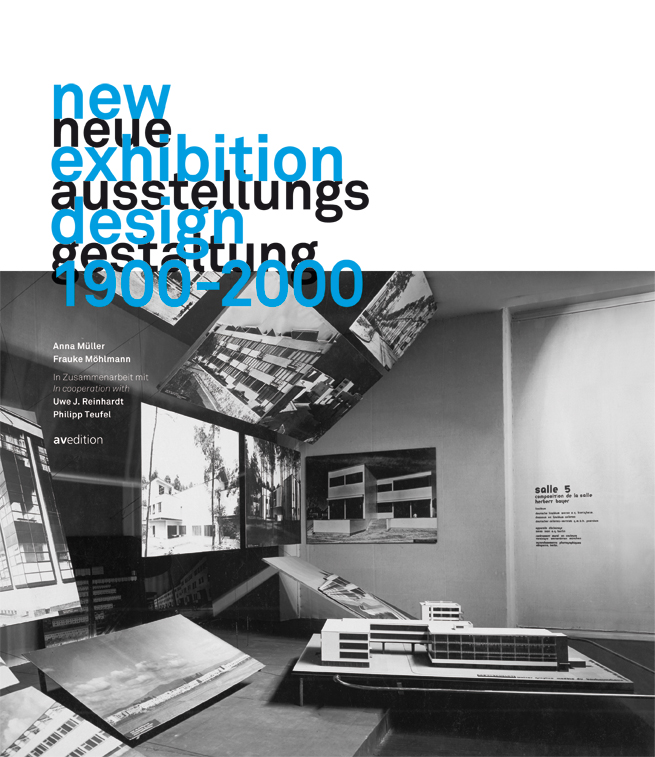 New Exhibition Design 1900-2000
"New Exhibition Design 1900–2000" examines the beginnings of exhibiting and outlines the new exhibition design of the 20th century. The book presents the most important exhibitions and exhibition designers from Europe and the USA. 100 brief portraits and a series of in-depth articles by experts look at trends and new design ideas from one hundred years of exhibiting. With articles by: Kai-Uwe Hemken, Simon Großpietsch, Ines Katenhusen, Renate Flagmeier, Anke te Heesen und Elisabeth Schweeger.Anna M. Müller and Frauke Möhlmann, both qualified communication designers, researched for more than two years at the edi – Exhibition Design Institute into the history of exhibitions. Their research results have been confirmed by experts from the whole of Europe and have triggered a new discussion on the historical development of exhibitions.